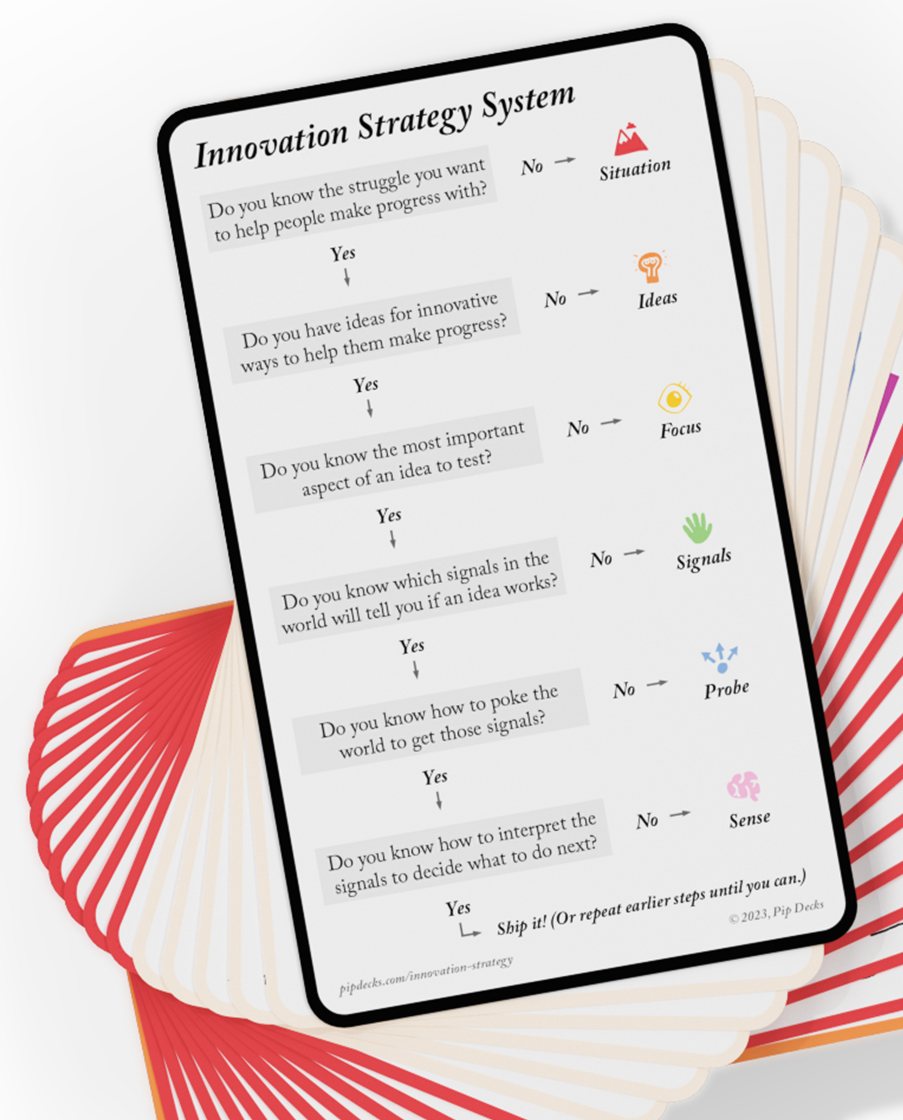 The right tactic at the right time.
You'll always choose the right tactic with the Innovation Strategy System. A simple set of questions helps you find the most useful category of tactics.

It's the perfect tool to help when you aren't sure where to begin, or to get unstuck if you feel lost.