Pip Decks® is trusted by 100,000+ marketers, educators and business leaders across the globe, at organisations big and small.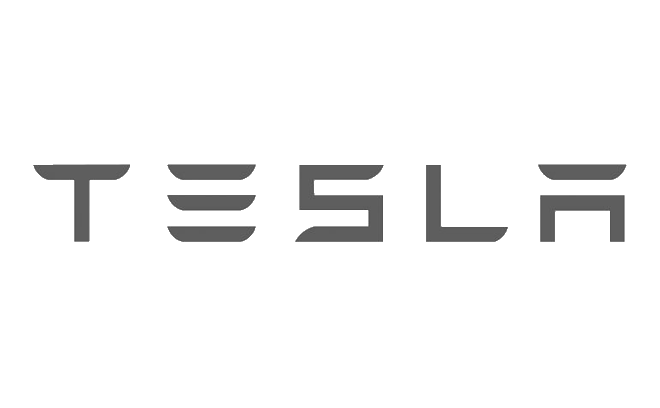 Storytelling is the key to influence
Whether you're a marketer writing legendary landing pages (like this one), a business owner crafting a killer pitch, or an educator designing engaging lessons - Storyteller Tactics gives you everything you need to become a confident and influential leader in your field.
"Like a cheat-code for your job"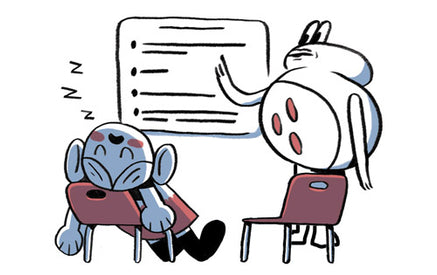 Are you sending people to sleep?
Lackluster marketing? Students distracted? Team unengaged?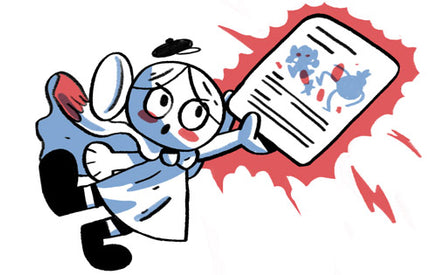 Level up with Storyteller Tactics®
Timeless storytelling wisdom unlocks the influence you always had.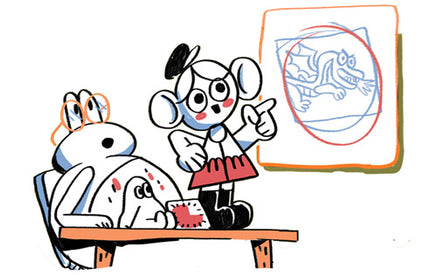 Sell, teach or lead on easy-mode
You will feel like you found a cheat-code for your job (or your money back!)
Yes, Storyteller Tactics is for you!
Tell stories that influence and inspire your team
Engage clients & stakeholders
Lead & inspire your team
Pitch your ideas with ease
"Storyteller Tactics helped me translate novel ideas into tangible proposals to help improve the drive for improvement and innovation."
— Charlene J., Innovation Manager @ Fire & Rescue
Get your clients excited to implement your advice
Make memorable presentations and pitches
Influence stakeholders to make the right decisions
Be more effective at explaining complex problems and solutions
"The engagement of the client and the discussion it brought was amazing!"
— Dominika., Freelance Storytelling and Communication Trainer
Keep users and customers engaged
Be memorable: present your work as a story
Increase engagement and conversion rates
Influence stakeholders and clients
"After using Storyteller Tactics for new content design, our conversion rate increased 40%!"
— Jose, UX Designer @ Mindstone
Make your business stand out
Influence your customers to take action
Inspire your team to achieve their goals
Craft stories that will be remembered
"It is a really magnificent tool to create awesome things — social posts, pitches, stories, you name it!"
— Michael R., Owner of Eagle-Up
Become a confident leader through storytelling
Inspire your leadership team into action
Close investment rounds with ease
Turn dull presentations into inspiring stories
"I use it every day to convince my team and leadership that I know what I'm talking about!"
— Bonnie J., Director of Nutrition @ Potatoes USA
Turn boring data into engaging stories
Speak about your work with confidence
Make complex concepts memorable
Become an influential leader in your team
"Like a spark that sets thoughts on fire."
— Brian H., Data Scientist @ Magnit, LLC
Tell your brand's unique story
Connect with your customers in new ways
Increase conversion and engagement
Write compelling sales copy that works
"The decks aren't cheap but they're totally worth the money because they give you advice and directions you can go in."
Tien Chiu, Co-founder @ The Handweaving Academy
Pssst... that was a simple three part story 👆
What you get with Storyteller Tactics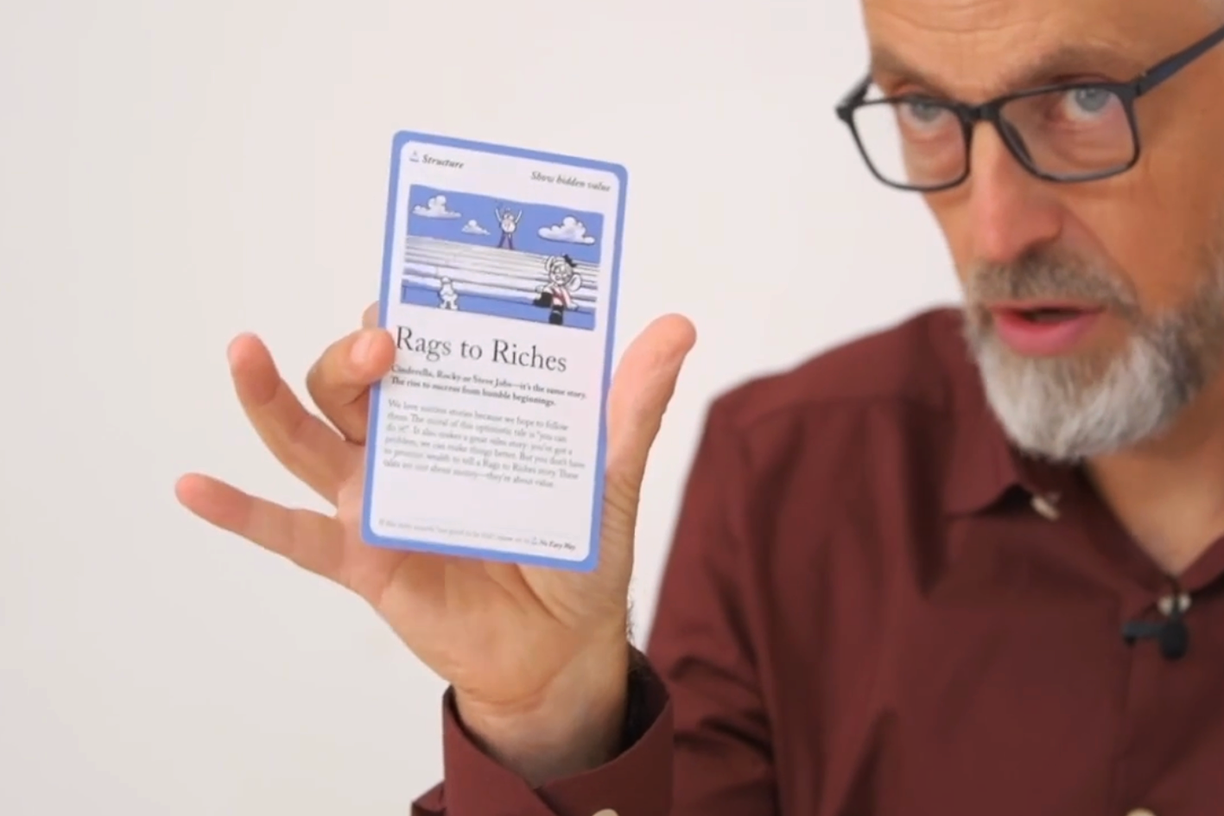 1. Storyteller Tactics® Pip Deck: Confidence in the palm of your hand.
Our unique, premium tactic cards distill decades of wisdom into practical prompts and instructions so you can get started in minutes.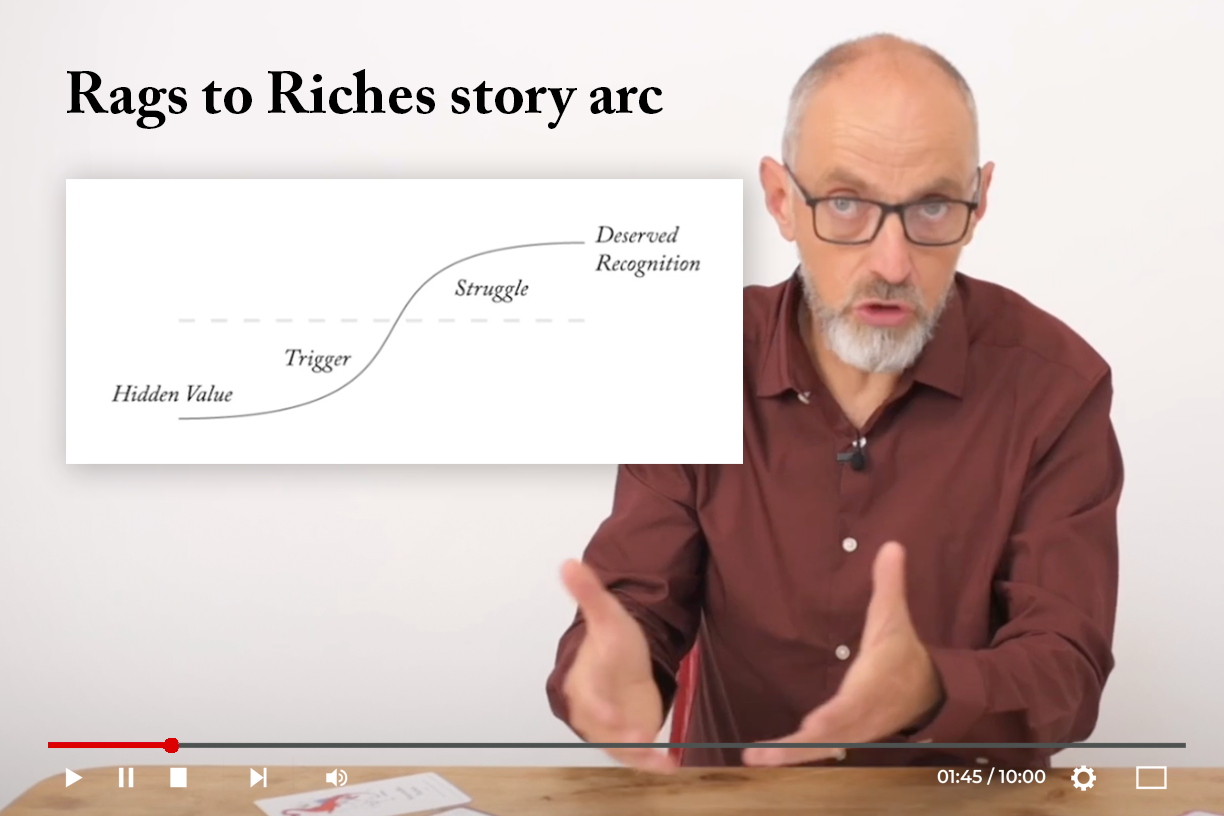 2. The Vault: a treasure trove of storytelling video tutorials.
Across 54 bite-sized video tutorials, legendary storyteller Steve Rawling shows you how to craft highly effective stories, piece by piece.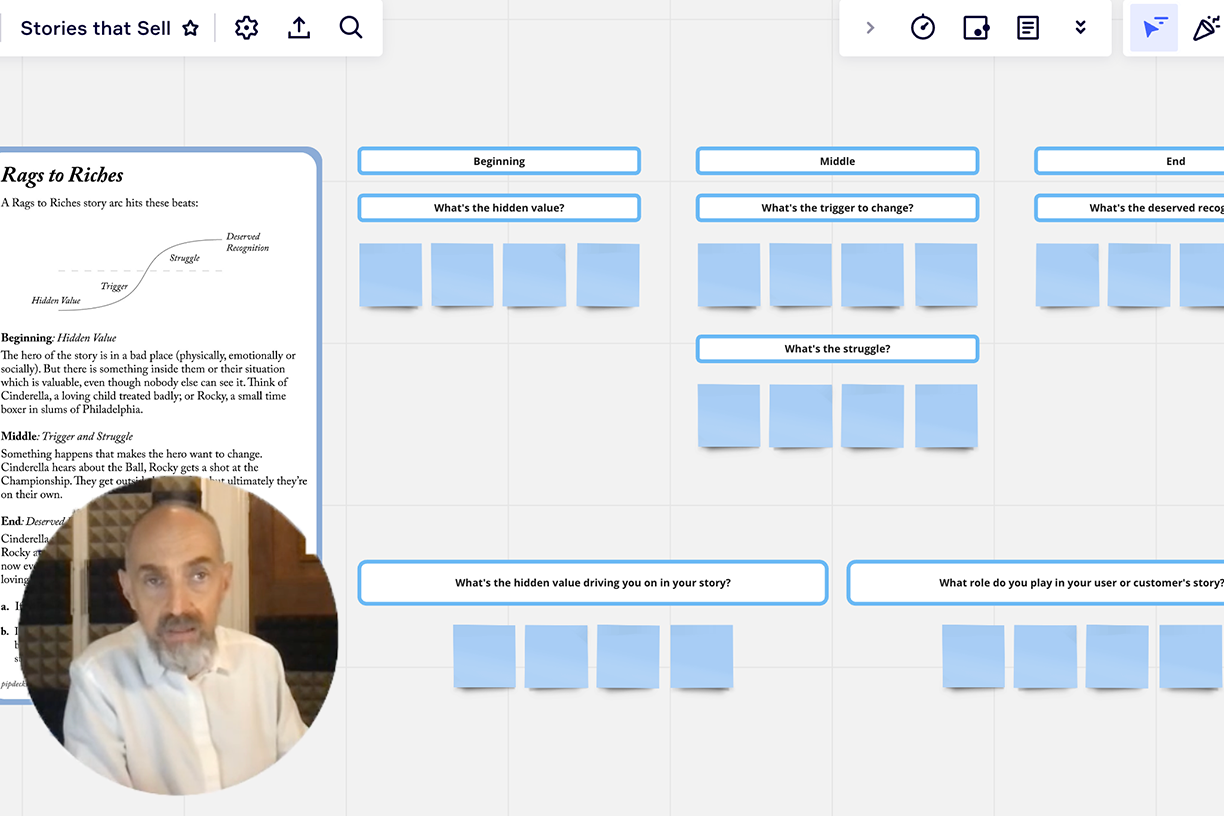 3. Digital templates: Craft your story fast, or collaborate with your team.
Each video is accompanied by a template so you can follow along as you craft your story.
Sneak a preview of The Vault
Include in the Complete Package, The Vault gives you bite-sized coaching videos from Storyteller Tactics author Steve Rawling — see the tactics in action with real-life examples and demonstrations.
"A great companion for our marketing! Incredible value for money"
Sean Su
Head of Design @ Logitech
Our happy customers sell it better than we ever could
PIP DECKS® 1 YEAR GUARANTEE
Get 10x ROI or your money back
We know how much of a game-changer Pip Decks® can be. After purchasing, if you haven't got at least 10x the value back you paid within 12 months, we'll refund you in full. No questions asked.
Read our returns policy. T&Cs apply.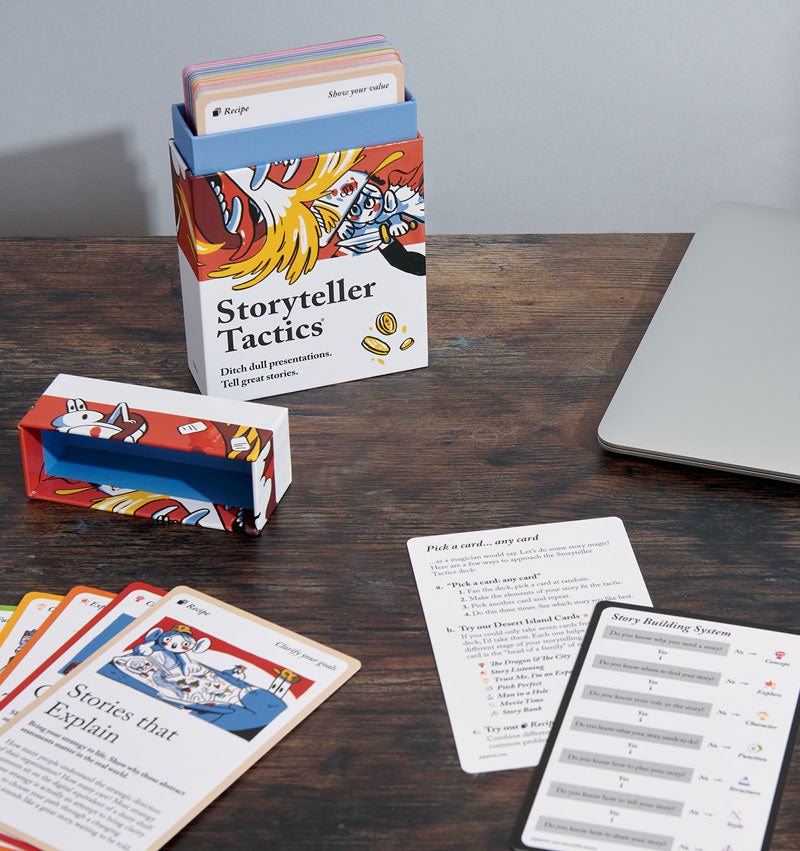 "I made back the cost within an hour of using it." — James M.
Level up your career with this new, unique and comprehensive storytelling toolkit.
Kill boring PowerPoints
Get your audience leaning in
Have your message remembered
Buy now
"The sheer joy of seeing presentations become memorable and more interesting is a thing of beauty!"
Steve Miller-Perry
Senior User Researcher, Nimble Approach